Aquatics
Work. Play. Rehab.
Swimming is not only a life skill, but a great way to increase your heart rate whilst decreasing stress on your body.
The range of lessons at BALC Swim School ensures that learning to swim is accessible regardless of your age and ability.
Our aquatic facilities support lap training for short and long distances as well as recreational and rehabilitative use.
Aquatic Facilities
Whether it's learning to swim or rehabilitation, leisurely play or distance training, we have the facilities to support you.
Lap lanes and recreational space is always available in our 25m and 50m Pools, or feel free to mix it up with a steam and spa session.
If you need help to manage a chronic condition or an injury, our Multipurpose Pool will be a valuable addition to your existing therapy.
We also have an electronic pool lift for patrons to access our aquatic facilities if required.
Appropriate swimwear is to be worn at all times when using aquatic facilities. Please ensure babies and toddlers are wearing swim nappies when in our pools. Our Pool Rules can be viewed here.
Learn To Swim Pool
Whether its learning to swim or leisurely play our Learn To Swim Pool is perfect for the little ones.  It features a beach entry, Frog slide and our playful tipping buckets operate when no swimming lessons are in place.
The Learn To Swim Pool has a depth of 0.2m at beach entry, increasing to 1m at the deepest end and sits between a temperature range of 31-33 degrees.
25m Pool
Our 25m Pool is at a gradual depth of 1m increasing to 1.8m and sits at an average temperature of 27 degrees.  Despite being home to many group fitness classes and swimming lessons, we aim for a minimum of at least two lanes open for public use at all times.
The space offers convenient access to family and group change areas, as well as being in prime position for the original grandstand which seats 250 people.
50m Pool
There are many key features of our 50m Pool space, in particular a design allowing for best practice DDA features.  The pool itself has ramp access, is a constant depth of 1.85m, an approximate temperature of 27 degrees, and features a 2m movable boom.  The boom allows the pool to be divided into 2x 25m pools when required, or to create a 33m pool for use as a water polo venue.
In order to cater for large events, the space includes a group entry, retractable seating for 550 people and group change rooms.
Although the 50m Pool is available for hire, we aim to have a minimum of three lanes open for public use at all times.
Multipurpose Pool
The Multipurpose Pool is suitable for a wide range of patrons and is used for a variety of programs and services.  In particular, there is a designated space for gentle/rehabilitation exercises in warm water, with a depth of 1.4m and an approximate temperature of 34 degrees.
A ramp divides the pool into two sections with handrails suitable for people with mobility concerns or using a wheelchair. Wheelchairs suitable for water-based use are available or patrons are welcome to bring their own equipment.
Space within the Multipurpose Pool is available for hire and can cater groups such as private physiotherapists and sporting groups. This space is also used for swimming lessons.
Steam and Spa
Rest and relax with our steam and spa facilities.
The steam room has level access and a wide door suitable for wheelchairs. It provides a humid environment which can help improve blood circulation and alleviate some respiratory conditions.  The heated atmosphere can assist in detoxing the body through increased perspiration.
The spa seats approximately 12 people, has a depth of 0.9m and an approximate temperature of 36 degrees. There is a hoist available to assist getting in and out of our spa.
Lap Lane Availability
Take a look at what's on in the pools and how many lanes are open today.
Lap Lane Etiquette
Select a lane based on your ability
Keep to the left of the lane while swimming
Wait until the end of the lane to pass a swimmer in front of you
Check both directions before moving across any lanes
Stand in the corners of the lane to allow other swimmers to continue swimming laps
Swimming Lessons
It's never too late to learn how to swim; it might save your life or someone else's.
Learning to swim is an important life skill that we take seriously for infants, children and adults. As an Austswim Accredited Centre, we ensure our programs are fun and effective.  They focus on building confidence, stroke technique and help you prepare for emergency situations in the water, regardless of your age.
Infants and Children
Designed by Royal Life Saving Australia and supported by Life Saving Victoria, the Swim and Survive program is delivered at BALC by our AUSTSWIM qualified staff.
Our swimming program for kids offers so much more than just swimming lessons. We teach stroke technique and how to be safe around water. To find out more about program costs, please click here or speak to our friendly Customer Service staff.
Strong Swimmers
The Junior Lifeguard Club is a unique aquatic program perfect for teenagers, designed to allow students the opportunity to gain advanced water safety and survival skills beyond those taught in the Swim & Survive program. Students have the opportunity to work towards gaining their Bronze Rescue Awards with a Lifesaving Victoria endorsed trainer in a weekly lesson during school term. In addition to learning critical skills in advanced aquatic rescue, spinal injury management and resuscitation, students also gain skills in leadership, problem solving and using initiative; all in a fun, relaxed, nurturing environment. A water aerobics component has also been introduced. There are two separate JLC sessions during the week, scheduled on Monday 5:30pm to 6:30pm and Friday 5:30pm to 6:30pm.
The Pre-Club Program is a stepping stone from the Swim & Survive Program to a swimming club. Qualified instructors work to build endurance and correct finer details of stroke technique, whilst also teaching tumble turns, dive starts, reading the lap clock and checking heart rate. The Pre-Club Program is held on a Tuesday evening between 5:30pm and 6:30pm.
Adults
Private and group lessons are on offer for adults, delivered by qualified teachers in a friendly and non-threatening environment. We focus on helping adults build their confidence and stroke technique. These classes are one-on-one with the teacher with flexibility in skills taught dependent on the goals of the individual. Our group adult lessons are available for all ages and abilities, held each Wednesday during the school term between 6.00pm and 7.00pm.
Disability
Our qualified swim instructors have experience in teaching people with disabilities how to swim.  We welcome people with special needs to both our group and private swimming lessons.
Private and tuition swimming lessons
Private and tuition swimming lessons are also available by negotiation with our friendly Swim School team. Our teachers are able to take private and tuition lessons for people of all ages.
Swimming lessons
FOR ALL AGES!
School Programs
Swimming and water safety education is an important life skill that we take seriously. BALC Aquatic Education programs are fun and effective and involve both swimming and water safety skills.
The Swim & Survive Active program is an aquatic education program for children aged 5 to 14 years. An initiative of Royal Life Saving, our program seeks to increase the water safety skills of children to prevent drowning and increase participation in a range of aquatic recreation, fitness and sporting activities.
For more information about our Active Schools Program, please click here.
Dry Water Safety Program
The BALC Aquatic Education Team provides a comprehensive theory program, developed as an interactive session to inform students of all ages the importance of safety and awareness around open water.
Suitable for kindergartens, primary schools, English Language schools and community education sessions, our Dry Water Safety Program can be included as part of an Aquatic Education school program or as a stand-alone program. Contact the BALC Aquatic Education Team for more information.
Aqua Playgroup
Aqua sensory play for babies up to 8 months.
Our Aqua Playgroup provides babies and carers the opportunity to establish water familiarisation, build water confidence and learn essential water safety skills in a relaxed and fun environment.
Sessions are non-structured and run for 45 minutes
Led by a qualified AUSTSWIM Infant and Preschool teacher
Sessions are held in our heated Learn to Swim Pool
Suitable for babies from 8 weeks (after immunisations) to 8 months
Bookings are not required
Price
$7.80 per child (one accompanying adult FREE)
Session Times
Monday 10:15am – 11:00am
Wednesday 11:00am – 11:45am
Aqua Fitness
Providing support and stability whilst improving strength, endurance and coordination.
Photography Policy
In our aquatic area, we have a strict photography policy. Using cameras and video cameras at this venue is conditional upon the following:
Photography is permitted if the images are only of your child and your consent has been obtained from BALC Management.
Under no circumstances are cameras, video cameras and mobile phones to be used in the change rooms.
You must have all relevant individuals consent to take and use images.
It is illegal to broadcast or publish images without consent.
Aquatic Safety
Safety is of utmost importance when mixing people and water in a public environment.
Whilst we hold accountability in providing a safe environment, our patrons also hold some responsibility to ensure everyone can have a fun time.
Please read up on the Watch Around Water policy relating to parent/guardian supervision of children whilst attending our Centre.
Watch Around Water
While it's important to have fun, safety is essential around the water.  At the BALC we have implemented the Watch Around Water Policy, as follows:
Children UNDER 5 must be accompanied into the water and remain within arm's reach at all times.
Children UNDER 10 must be clearly and constantly visible and remain directly accessible.
ALL CHILDREN must be ACTIVELY SUPERVISED at ALL TIMES
Children under the age of five years will be provided with a wristband when entering at Customer Service.
Unsupervised children of any age will be removed from the water if they are unsupervised or if the lifeguard is concerned for their safety.
Group attendance ratios
When attending BALC with a group, the following ratios are required:
Children UNDER 5 years – one adult per four children
Children 5 – 10 years – one adult per ten children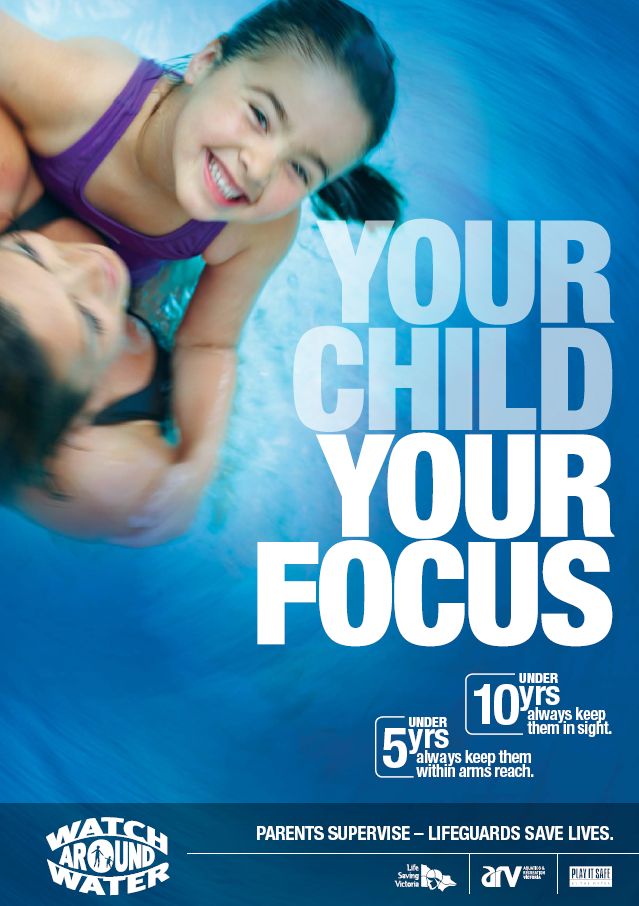 Lifeguards
We wouldn't be here without them, so say G'day next time you're in!
Our lifeguards are trained in a range of water safety, swimming, lifesaving and resuscitation skills. They have the skills and knowledge to handle a variety of situations. Above all, our lifeguards save lives.